In China, there have been reports of novel coronavirus (COVID-19) being detected on the packaging of imported cold-chain food products and the handlers of these commodities by nucleic acid screening tests. Many people may worry about the safety of the cold-chain foods sold in Macao. What the precautions can we take in everyday?
Are the cold-chain food products available in Macao market safe for consumption?
The Municipal Affairs Bureau (IAM) has progressively adopted a handful of stringent measures to monitor cold-chain food products from their import to retail sales as early as August in order to prevent the spread of COVID-19 in Macao through the imported cold-chain foods and their outer packaging.
1.  The various measures include conducting nucleic acid testing on the samples of imported food products and environment. Currently, an average of around 200 samples are collected per day. So far, samples have been examined and no abnormalities have been found;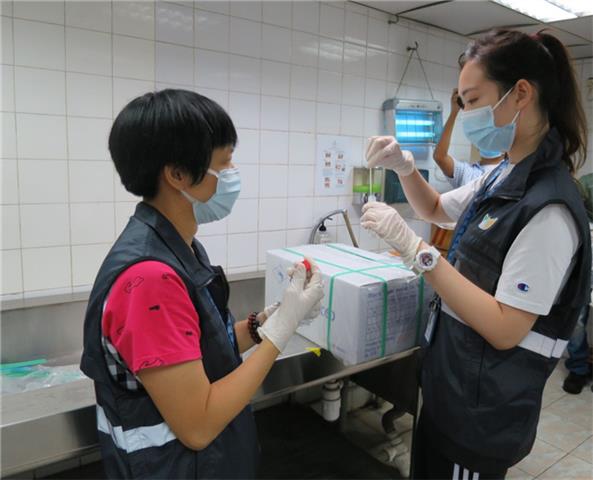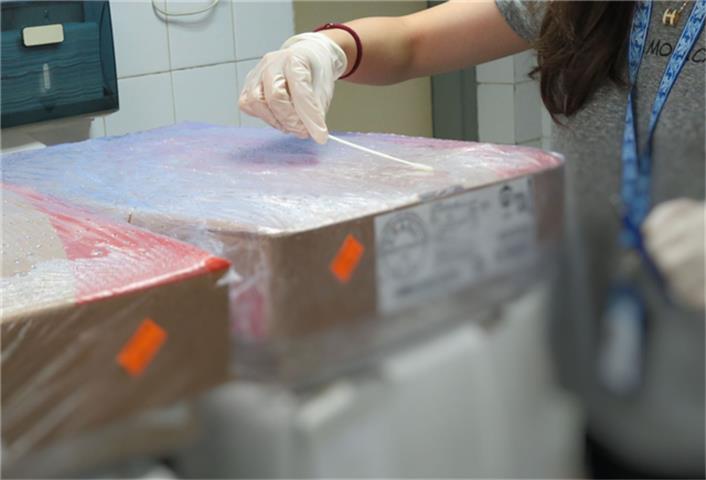 Continuous sample collection
2.   Upon arrival at Macao, the original packaging of all imported cold-chain food products is thoroughly disinfected prior to mandatory inspection;
3.  Management measures are implemented at piers, freight stations and cold storage warehouses associated with cold-chain food products, such as daily cleaning and disinfecting of the premises and filling registration forms of entry and exit of personnel. IAM continuously inspects these premises and oversee the effectiveness of their preventive, hygiene and management measures to ensure the safety of food, personnel, equipment and facilities;
4.  For the cold-chain food products that have passed the mandatory quarantine and entered into Macao, their importers must apply a standardised declaration through IAM's tracing system of cold-chain food products;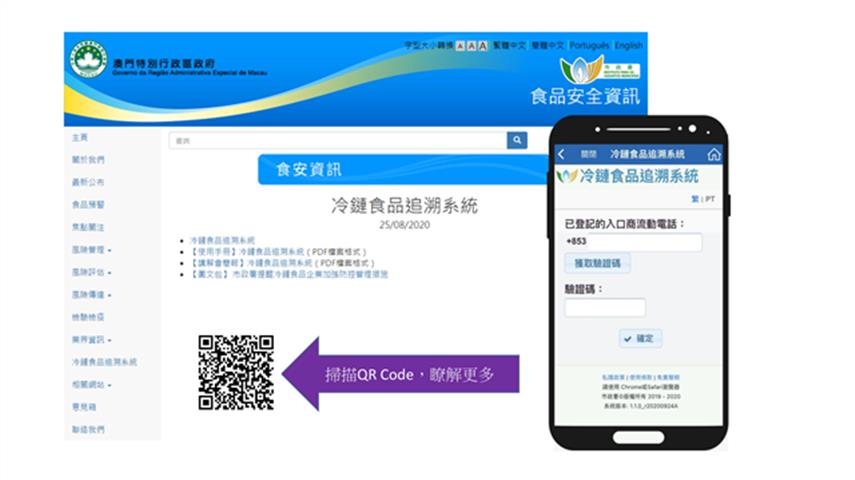 5.   Employees of the cold-chain food industry in Macao are required to be tested for novel coronavirus at least once every 7 days, strictly in accordance with the "Prevent Novel Coronavirus Pneumonia – Prevention and Control Guidelines forCold Chain Food-Related Industries" issued by the Health Bureau.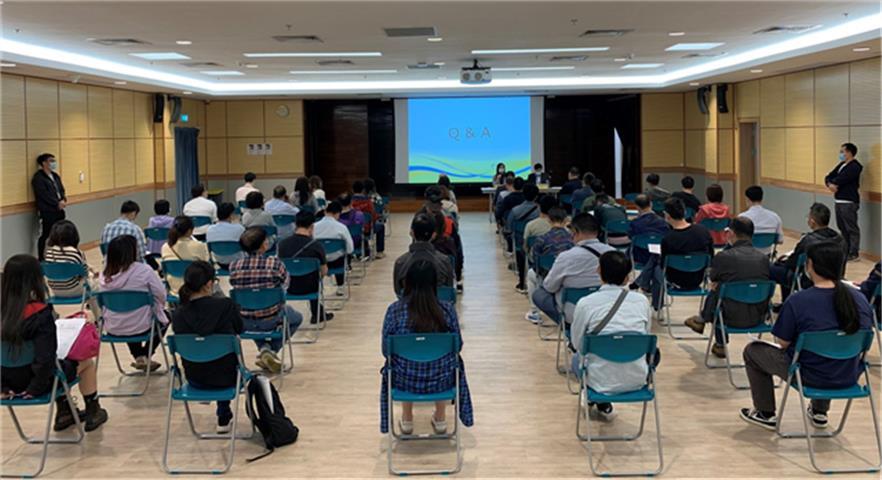 Seminars are held for the cold-chain foods related sectors to maintain close communication and exchange views with them
Prevention and control measures are adopting a multipronged approach against the novel coronavirus in regard to strengthen the cold-chain food products at import, environmental and personnel levels.
What precautions can be taken in everyday life?
      According to existing scientific findings, the likelihood of infection through coming into contact with cold-chain food products is very low as long as we observe good personal hygiene and take safety precautions. Thus, residents have to bear in mind the following:
Buy cold-chain food products from licensed and reputable shops. In the case of shopping online or through surrogate shoppers, consumers must be aware of the source, storage and transport conditions of the cold-chain food products on sale. These foods must comply with the laws and regulations governing the import of fresh food and live products into Macao1;

Consumers must maintain personal hygiene and take necessary precautions while grocery shopping. They have to wash their hands frequently, wear a mask properly, practise social distancing, avoid touching cold-chain foods directly with hands, use tongs or other tools to choose and pick up the foods, as well as disinfect their hands with alcohol-based hand sanitiser after shopping;

After returning home, consumers should put the foods in covered food containers or sealable storage bags by type then placing them in your refrigerator; (If necessary, wipe the outer surfaces of food packaging with 75% alcohol cotton pads then store them separately in the refrigerator.)

Handle raw food and cooked food separately with different sets of knives, cutting boards and containers. When the food preparation is done, thoroughly disinfect the kitchen sink, utensils and countertops. Remember to clean and sanitise the refrigerator at regular intervals;

Food must be cooked completely before consumption. Make sure your hands are clean before eating and touching any food.
By observing personal hygiene, taking safety precautions and practising food safety, we can enjoy cold-chain foods without worries.
---
1In accordance with Law No. 7/2003 "Foreign Trade Law" amended by Law No. 3/2016 and the Order of Chief Executive No. 487/2016, importers of fresh and live food products and animal derived products into Macao are required to make a declaration to the competent authorities and the products being subject to health inspection and quarantine.